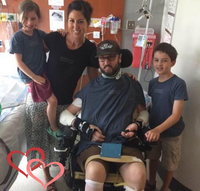 WHEN WE HELP OTHERS TO BECOME STRONGER WE IN TURN BECOME STRONGER.
When we make decisions we're proud of, we become stronger.
We can forgive ourselves for the minute that has passed, unrealized, and initiate change in the minute that is here now.
When we look at others and see the strength inside them, they become stronger.
Click here to send a gift, to others or yourself
Customer Feedback
Every Minute Stronger can reside in a diverse population. I believe everyone has some connection to enduring strength, whether it's personal or strength in others. Your inspirational company is highlighting and honoring people and their struggles. Thank you for understanding the importance of spreading awareness to various challenges others face.
-Mother, Daughter, Sister, Teacher, Wife,
Every Minute Stronger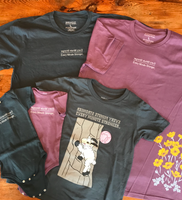 WHEN WE HEAL, WE ARE STRONGER.
As we cope with challenges, we become stronger.
Wherever we're starting, we can be stronger-- and we are stronger-- when we help others physically, mentally, and emotionally.
At some point, many of us may feel some loss of community. Our loved ones may be sick, injured, hurting, or struggling. We're seeing the grip of opioid addiction. Many of our military are struggling with PTSD. None of us are immune to illness, injury, or loss.
Click Here To See Our Apparel